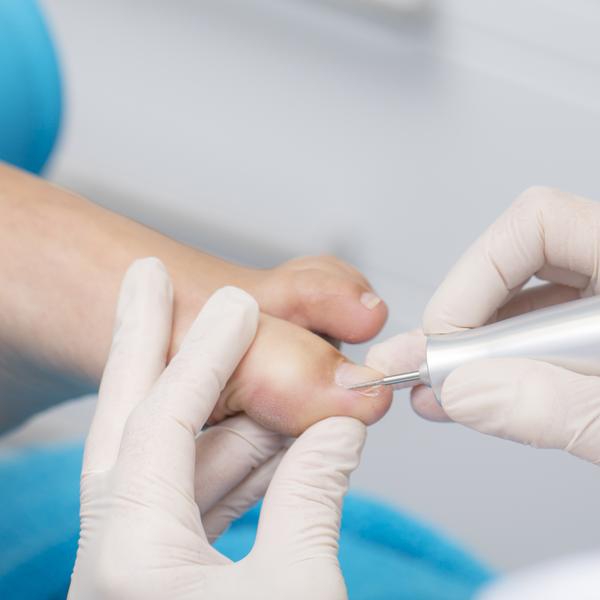 Most patients do not hesitate to see a podiatrist when they are in pain. However, patients who have been coping with an irritating condition for months (or even years) often put off professional care until they are tired of failed attempts to treat their ailments at home. Our podiatrists can help you overcome fungal nails, athlete's foot, corns, calluses, warts, and other chronic nail and skin conditions.
Are you ignoring a chronic condition because you don't want to stay off your feet? We have experience treating sports injuries, arthritis, foot deformities and etc. We can devise a treatment strategy that works best for you. Not only do we help you recover from your injury as quickly as possible, we can schedule several follow-up visits to make sure you are healing and to prevent the condition from coming back.
When talking about diabetes and your feet there are three main concerns: circulation, sensation and ability to fight off infection. All of these put you at risk for major complications, which is why diabetic foot care is so important. 
Diabetes can be dangerous to your feet—even a small cut can produce serious consequences. Diabetes may cause nerve damage that takes away the feeling in your feet. Diabetes may also reduce blood flow to the feet, making it harder to heal an injury or resist infection. Because of these problems, you may not notice a foreign object in your shoe. As a result, you could develop a blister or a sore. This could lead to an infection or a non-healing wound that could put you at risk for an amputation.
Peripheral neuropathy is a common condition in diabetic patients  who have difficulty controlling their blood sugar levels. High blood glucose levels can interrupt nerve signals in the hands and feet, causing pain, tingling, or even total loss of feeling.
The early symptoms of diabetic neuropathy often include:
Difficulty wearing shoes or socks due to pain in the toes

A persistent tingling or burning feeling in the feet

Inability to feel pain in the foot or toes

Muscle weakness, balance problems, or difficulty walking

Inability to feel heat or cold in the feet or toes

Pain in the feet that worsens with walking or during the night
A foot ulcer is an open sore on the foot. A foot ulcer can be a shallow red crater that involves only the surface skin. A foot ulcer also can be very deep. A deep foot ulcer may be a crater that extends through the full thickness of the skin. It may involve tendons, bones and other deep structures. People with diabetes and people with poor circulation are more likely to develop foot ulcers. It can be difficult to heal a foot ulcer. In people with these conditions, even a small foot ulcer can become infected if it does not heal quickly.
If an infection occurs in an ulcer and is not treated right away, it can develop into:
An abscess (a pocket of pus)
A spreading infection of the skin and underlying fat (cellulitis)
A bone infection (osteomyelitis)
Gangrene. Gangrene is an area of dead, darkened body tissue caused by poor blood flow.
Among people with diabetes, most severe foot infections that ultimately require some part of the toe, foot or lower leg to be amputated start as a foot ulcer.
Injury, overuse or conditions causing inflammation involving any of the bones, ligaments or tendons in the foot can cause foot pain. Arthritis is a common cause of foot pain. Injury to the nerves of the feet may result in intense burning pain, numbness or tingling (peripheral neuropathy)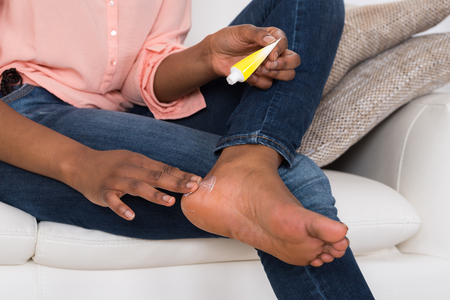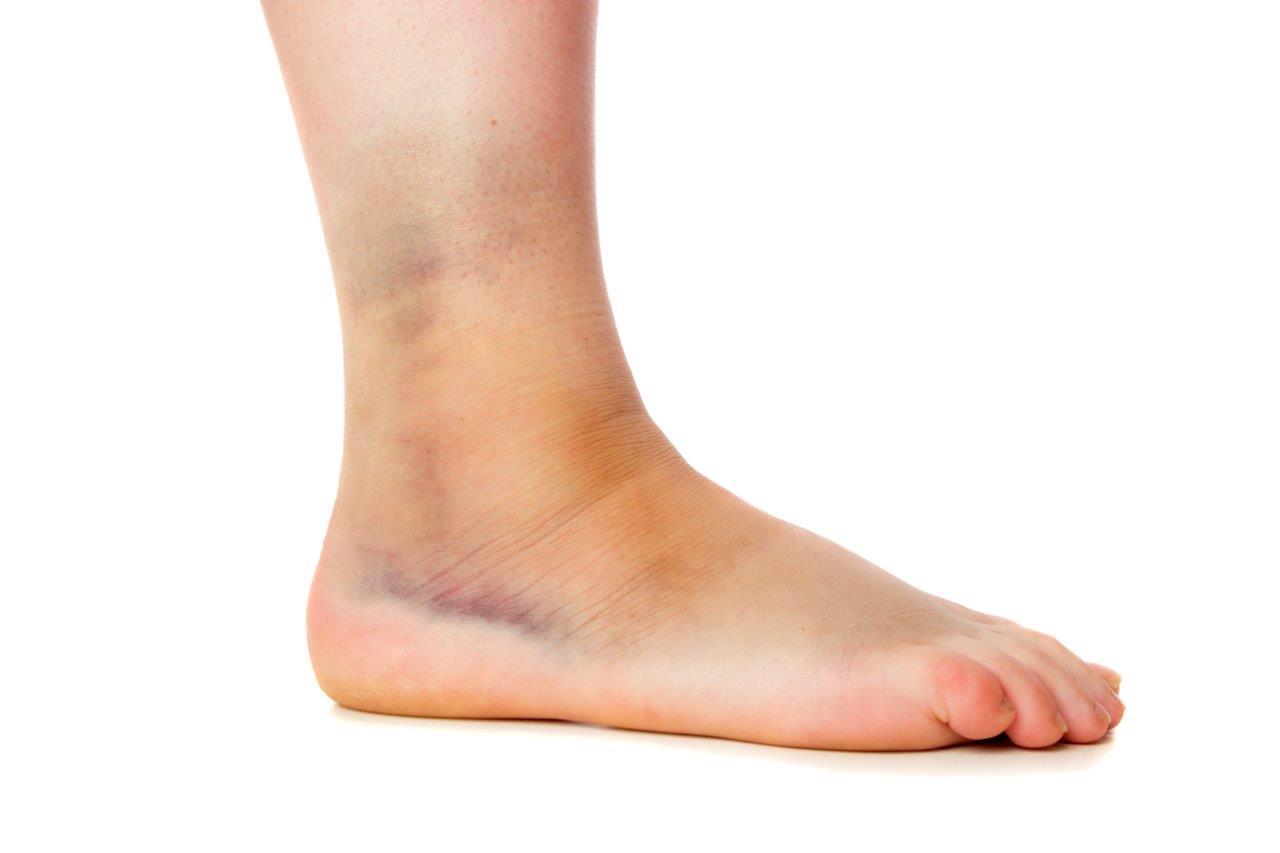 With 26 bones, 33 joints and over 100 muscles, tendons and ligaments, the foot and ankle work together to provide balance, support and mobility to the body. Trauma to any of these bones or soft tissues can result in pain and inflammation as well as difficulty walking and an inability to bear weight on the foot.Strains, sprains and fractures are the most prevalent foot and ankle injuries, affecting more than 1 million people annually in the United States. Ankle and foot trauma often occur during sports or recreational activities, but people also commonly suffer these injuries while walking or during normal activities at work or home.